STEP 2
Build Data Backed Marketing Plan
STEP 3
Search Engine Optimization
STEP 4
Advanced Pay Per Click Following the Marketing Plan (Small Budget Testing Phase)
STEP 5
Launch Full Pay Per Click Scaling Appropriately to Results
During this phase we look at what are the buying habits, interests, hobbies and motivations of your clients. We really dig into what their values are and seek the similarities that can make that authentic bond.
Build Data Backed Marketing Plan
Search Engine Optimization / Appropriate Video Production
A local SEO plan for "strapped for cash" clients, targeting 1 keyword category. Ideal for startups to cover their basics. 5 target keywords, 25 trackable keywords, on page optimization, locally relevant content writing, editorial content and local citation building.
We make it possible for businesses to compete online by placing their websites higher in local search results of Google. Why is it important to rank higher in Google? Well, more than 90% of consumers search on Google before making a buying decision. We helps your client's websites rank higher, beat their competition, and drive more sales.
Month 1
Global Website Audit Page Specific Audit Google Analytics, Search Console and Bing Webmasters Setup Keyword Grouping & URL Mapping Duplicate Content Check

Up to 5 Pages Web Form Conversion Tracking Setup Review Widget Installation & Review Monitoring Call Tracking (upto 200 minutes)

Ask for Quote Web Form Conversion Tracking Title & Meta Tags – up to 5 Pages Image, Hyperlink, Heading Tag & Internal Links Optimization

Up to 1 Pages Robots.txt Optimization Canonicalization Adding Rich Snippets

Up to 5 Pages Local Business Information Schema (Phone, Address, Business Name, Opening Hours)

Up to 5 Pages Map Schema – Up to 5 Pages Images and Logo Schemas

Up to 5 Pages Reviews Schema Canonicalization Adding

Up to 5 Pages Google My Business Setup GMB Listing Optimization (Adding Images, Videos, Hours of Operation) 1 GPS Listing Submissions
Month 2
Link Detox – Up to 25 Domains Image, Hyperlink, Heading Tag & Internal Links

Optimization – up to 2 Page 1 Website Content Writing (250 Words Per Page) 1 Editorial / Guest Blog with Social Boost Q&A Posting Google Analytics Account Creation

Installation & Setup Google Search Console Account Creation

Installation & Setup Bing Webmasters Account Creation

Installation & Setup User HTML Sitemap Creation

Uploading & Linking XML Sitemaps Creation & Submission to Google & Bing Bing

Apple Maps & Facebook Local Listings 1 Authority Business Listings 2 2nd Tier Local + Industry Specific Citations Local Citation Audit

Website Social Boost – 1 URL X 5 Sites 1 Social Network Citations Local & Social Community Setup
Month 3
Image, Hyperlink, Heading Tag & Internal Links Optimization

Up to 2 Pages Image GEO Tagging

Up to 5 Images GEO Tagged Photo Submissions – 1 Photo X 5 Sites

ONGOING MONTHLY

1 Editorial / Guest Blogs 1 Social Network Citations 1 Authority Business Listings 2 2nd Tier Local + Industry Specific Citations Website Social Boost

1 URL X 5 Sites Full Web-Based 24/7 Access to all Reports Weekly SEO Status Reports Monthly SEO Performance Reports Customer Support (Email, Chat & Telephone)
It has been shown that 80% of consumers watch a video on a product before purchasing it.
This is another key ingredient to help capture peoples very distracted lives, increasing the probability moving forward on your platform rather than your competitors.
We have several packages to select from depending on the results of the initial research findings.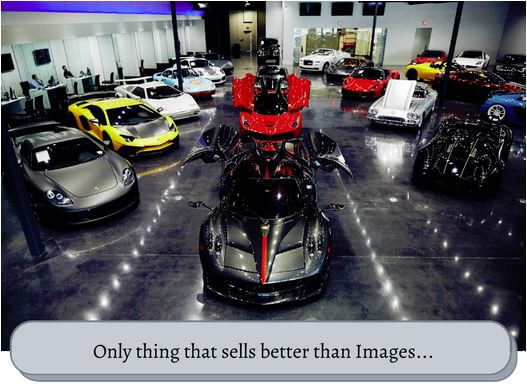 Advanced Pay Per Click Following the Marketing Plan
Quite often this is where we disagree with the industry standard. Most agencies state you must test with a huge budget to get good results. We don't feel that way as we can get clear indicators of what works for your niche and what does not. The only people that win in the other scenario are the marketing agencies. At the end of the day what matters is what works for you and your business. This is a good area to save money so you can use it later for your successful ad scaling process in the next step on the really successful ad(s).
Not only do we not use the same platform (Facebook, Google, Bing etc.) all the time, but we choose where your customers consume their social media. No sense in spending thousands on Facebook if your consumers are mostly on Pinterest. Again, marketing is not a one size fits all and what worked once does not always work.
Launch Full Pay Per Click Scaling Appropriately to Results
When the testing phase is over there will be a clear winner for what is going on in the world there and then. When this is discovered we will scale the ad within budget each month and to company capacity. During this phase we will spin up the retargeting of high value customers.